Magnusson invited to join the world's leading asset recovery legal network ICC FraudNet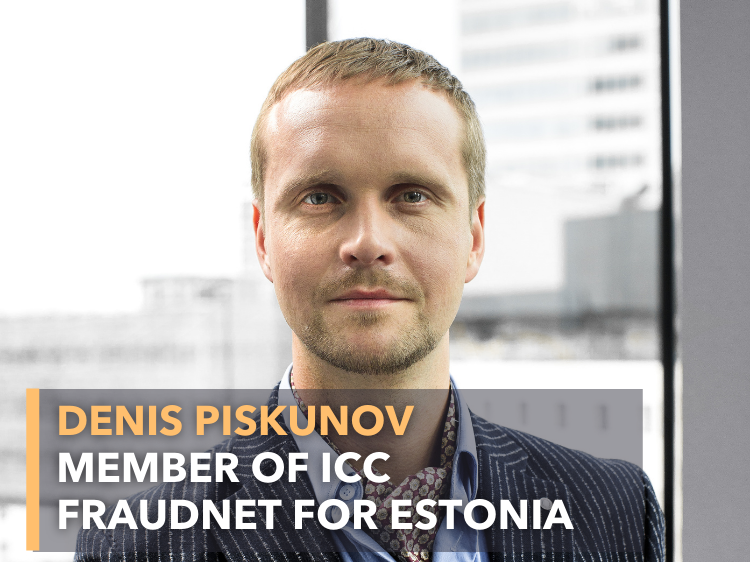 Magnusson is proud to announce that partner Denis Piskunov was invited to join the world's leading practitioners in fraud and asset recovery in ICC FraudNet as an exclusive expert member for Estonia.
As membership is secured by invitation only, exclusively experts with a clear track record and significant experience are invited to join.
"Complex cross-border fraud is unfortunately a growing trend around the world with modern technology offering criminals more and more sophisticated ways to move assets and erase traces. The FraudNet network offers an excellent defence system of international expertise and collective experience; with unified know-how we can combat fraud and protect the interests of our clients much more effectively." Denis Piskunov comments.
Denis and his team's recent work includes the representation of over 3000 local and international investors, across several jurisdictions, in large class action bankruptcy and criminal proceedings. The case concerns the largest crowdfunding fraud in the Baltic States with the total claim for damages amounting to 18 million euros. This complex cross-border asset recovery case is expected to bring justice to the victims of fraudulent platforms and provide a long-awaited clarification on the legal regulation on crowdfunding and financial instruments in Europe.
"Matters related to crypto assets, cross-border asset recovery and combating international investment fraud is definitely one of Magnusson's primary focus areas." Denis Piskunov adds.
FraudNet was founded in 2004 and operates under the auspices of the Commercial Crime Services of the International Chambers of Commerce (ICC)- a Paris-based world business organization with offices in 90 countries. ICC Commercial Crime Services (CCS) is the anti-crime arm of the International Chamber of Commerce. Based in London, CCS is a membership organisation tasked with combating all forms of commercial crime.
FraudNet members have recovered billions of dollars for victims of some of the world's largest and most sophisticated global frauds involving insurance, commodities, banking, grand corruption and bankruptcy/insolvency.
FraudNet has 86 members in 72 countries undeniably making it the biggest global network in its field.