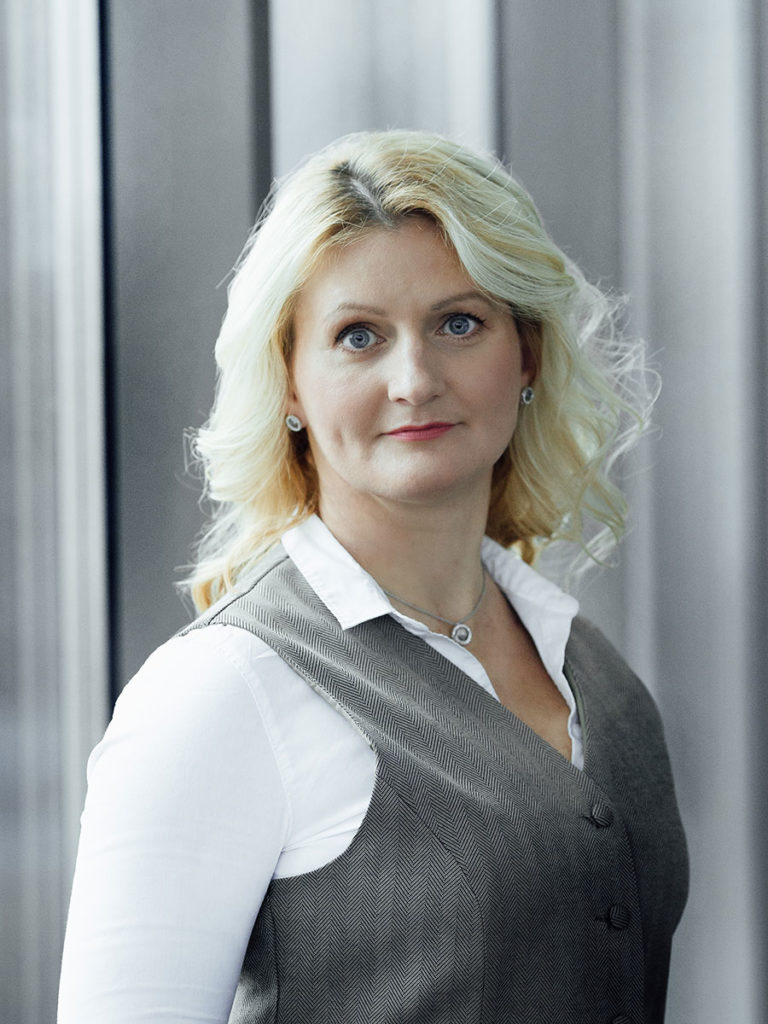 Elvira Tulvik
Attorney-at-law / Partner, Estonia
My service areas
Banking and Finance
Corporate and M&A
Dispute Resolution
Insurance and financial services
Life sciences
Tax
Technology
Phone
Mobile
Email
See LinkedIn profile
Print
Summary
Elvira is an experienced Attorney at Law and her main areas of practice are administrative law and administrative court procedure, specialising in tax law and gambling law. Elvira represents clients in the state authorities and court. She advises clients on improving their business structure in terms of tax efficiency, minimising risks, complying with regulations, and communicating with partners and the state. Elvira advises on day-to-day operations as well as on major transactions, including business reorganisations.
Elvira has also an extensive experience in conducting research and speaking at seminars and conferences held in Estonian, Russian and English for both clients and colleagues, and publishing articles. She participates in various workgroups of consulting businesses, tax authorities, the Ministry of Finance, professional organisations and lobby groups. Elvira is the chairperson for the Taxation Committee of the American Chamber of Commerce in Estonia (AmCham). Furthermore, Elvira is a key contributor for LexisNexis on Foreign Tax & Trade Briefs in Estonia.
Elvira's previous professional experience includes practicing as an Attorney at Law at the leading regional business law firm and as a lawyer at the global consultancy firms Deloitte and KPMG as well as giving lectures at Tallinn Technical University.
Professional experience
Magnusson
Attorney at Law / Partner – 2016 – to date
KPMG Law
Attorney at Law – 2013 – 2016
Law Firm SORAINEN
Attorney at Law – 2010 – 2013
KPMG
Tax & Legal consultant – 2004 – 2010
Estonian Defence Forces
1999 – 2004
Education
University of Tartu, Master of Laws
University of Tartu, Master of Political Science
United States Naval Academy, Bachelor of Nuclear Engineering
Bar admissions
Member of the Estonian Bar Association
Admitted in Estonia as attorney-at-law
Languages
Estonian – native
Russian – native
English – fluent
Professional memberships
Member of the International Bar Association (IBA)
Positions of trust
Member of Board and Chairperson for the Taxation Committee of the American Chamber of Commerce in Estonia (AmCham)
Member of Board and Member of Taxation Committee at the Estonian Service Industry Association
Awards and rankings
The Legal 500 Europe, Middle East & Africa 2020
Recommended for Tax and IP, IT and Telecoms in Estonia
The Legal 500 Europe, Middle East & Africa 2019
Recommended for Tax and IP, IT and Telecoms in Estonia
The Legal 500 Europe, Middle East & Africa 2018
Recommended for Tax and IP, IT and Telecoms in Estonia
World Tax 2018
Recognized for Tax in The Baltic States
The Legal 500 Europe, Middle East & Africa 2017
Recommended for Commercial, Corporate and M&A in Estonia
World Tax 2017
Recognized for Tax in the Baltic States
The Legal 500 Europe, Middle East & Africa 2016
Recommended for Dispute Resolution in Estonia