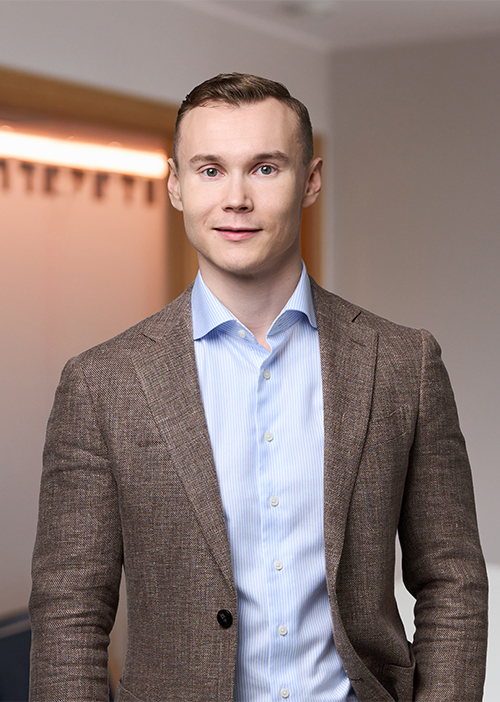 Markus Porkka
Junior Associate / Jurist, Estonia
My service areas
Banking and Finance
Commercial
Corporate and M&A
Data Protection
Phone
Email
See LinkedIn profile
Print
Estonian CV
In English
SUMMARY
Markus is a Junior Associate at Tallinn office focusing on matters related to corporate and M&A, commercial, banking and finance and data protection.
Freshly graduated from the Faculty of Law at the Lund University in June 2022 he has obtained a master's degree in European Business Law.
Markus has previously worked in Nordea bank in a variety of roles with the most recent being a legal specialist during an IBOR-transition project in 2021.
He has also completed several internships in Finland drafting appeals and assisting with Finnish debt restructuring and insolvency procedures.
Lawyers assist attorneys and they cannot provide legal services to clients (§ 40(3) of the Bar Association Act).
PROFESSIONAL EXPERIENCE
Magnusson
Junior Associate, Autumn 2022 – to date
Associate Trainee, Summer 2022
Nordea
Legal Specialist, 2021
Customer Production Officer, 2020
Lex Gaudius
Legal Trainee, Spring 2020
Legal Aid Office of Keski-Uusimaa
Legal Assistant – Spring 2020
Nordea
Financial Advisor, 2019 – 2020
Bank Advisor, 2018 – 2019
Service and Advice Agent, Summer 2018
EDUCATION
Lund University, Law, MA, 2020 – 2022
Tallinn University of Technology, Social Sciences, BA, 2017 – 2020
LANGUAGES
Finnish – native
English –   fluent