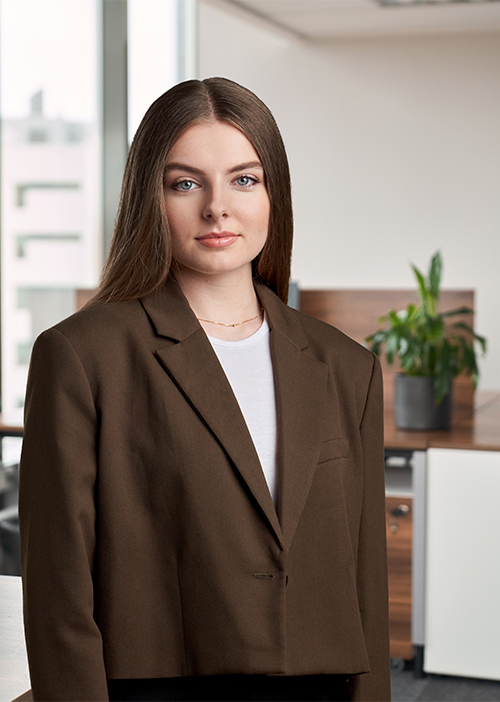 Pippa Attrill
Junior Associate, Estonia
My service areas
Corporate and M&A
Marketing Law
SUMMARY
Pippa is a Junior Associate at Magnusson's Tallinn office.  She has a particular interest in corporate governance as well as EU law matters and business competition regulation.
Pippa has obtained a Bachelor's degree in law from Tallinn Technical University, and is continuing in Master's studies, with a specialisation in business law.
Lawyers assist attorneys and they cannot provide legal services to clients (§ 40(3) of the Bar Association Act).
PROFESSIONAL EXPERIENCE
Magnusson, Junior Associate – September 2021
Magnusson, Trainee – summer 2021
EDUCATION
Tallinn University of Technology, Law, BA – 2018-2021
Tallinn University of Technology, Law, MA – 2021-to date
LANGUAGES
Estonian – intermediate
English – native
Norwegian – elementary