Magnusson Sweden strengthens its team with two new partners as of 1 January 2022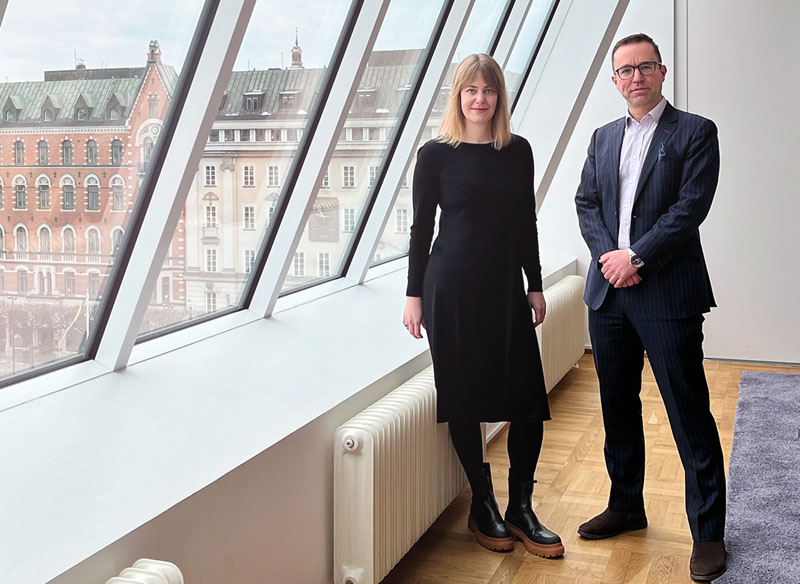 Caroline Landerfors, advokat and insurance law specialist, joined Magnusson in 2017 after having worked as in-house counsel in the insurance industry. At Magnusson, Caroline has built up a new practice area in insurance that has quickly become one of the firm's core offerings and is ranked by both Legal 500 Chambers Europe.
"Caroline is very distinguished in her area and highly appreciated by our clients and colleagues. Magnusson strives to recruit, retain and develop the best talents and we are delighted to see Caroline take the step to become a partner here," comments Victor Joersjö, COO of Magnusson Sweden.
"I have invested in Magnusson and I am glad that Magnusson is investing in me. I look forward to contributing to and continuing to build the future firm together with my driven and sharp colleagues," says Caroline Landerfors.
Tobias Edenman is well established in his area of practice and has over 20 years' experience of managing all forms of real estate legal advice to both Swedish and international clients and thereby strengthens Magnusson's real estate offering.
"We see an increasing demand for our services within real estate and are very pleased to have Tobias on board. In addition to his energy and personality, he is the perfect person to further develop and strengthen our full service concept within real estate, covering transactions, construction contracts, project development as well as other areas within real estate and the Swedish real estate market," comments Victor Joersjö, COO of Magnusson Sweden.
Tobias was previously a partner at Baker & McKenzie in Stockholm where he was head of the real estate group. Tobias also has extensive experience of managing complex matters within the TMT sector, with both cross-border and local dimensions.
"Magnusson is a modern firm with ambitions. It feels very exciting to be a part of continuing to develop Magnusson's already strong team on the real estate side with addition focus on transactional matters," says Tobias Edenman.