PRC Legal Update: China's New Blocking Statute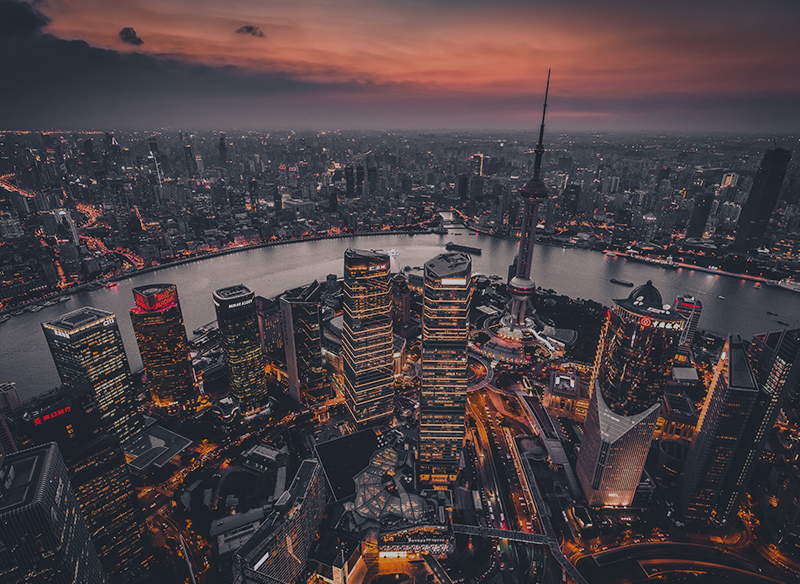 On January 9, 2021, the Ministry of Commerce of the PRC ("MOFCOM") released the Measures for Counteracting the Unjustified Extraterritorial Application of Foreign Laws and Other Measures (the "Blocking Statute") which came into effect on the release date. The Blocking Statute applies to all the Chinese persons and legal entities doing business with foreign persons and legal entities; that is to say, joint ventures and wholly owned subsidiaries of a foreign person or company (such as Danish citizen or company) are all captured by the Blocking Statute.
Highlights of the Blocking Statute
Most of rules in the Blocking Statute mirror those in the EU Blocking Statute which is existing effective. Highlighted below are some key points of the Blocking Statute:
(i) Scope of Application: the Blocking Statute aims to establish a legal basis to require and permit Chinese persons and legal entities not complying with certain foreign laws if such laws are against international law and the basic norms of international relations, or unjustifiably prohibits or restricts Chinese persons or entities from conducting normal economic activities with any persons or entities of third countries. Like said, foreign invested companies in China have been covered by the Blocking Statute, while it is likely (though not crystal clear) that branches of foreign companies in China (e.g. Chinese branches of foreign banks) are captured by the Blocking Statute as well. The broad coverage of the Blocking Statue may create a dilemma for foreign companies conducting business in China. For instance, if US sanction against a third party falls into the prohibition order issued under the Blocking Statute, US companies' China subsidiaries will have to break either US law or Chinese law.
(ii) Determining Factors of an Unjustified Extra-territorial Application of Foreign Legislation: MOFCOM will issue an order prohibiting recognition of enforcement of and compliance with a foreign law and measure ("Prohibition Order") once determined by the work mechanism committee. The following factors will be considered by the authority when making decisions: (a) international law and the basic norms of international relations, (b) impact on China's national sovereignty, security and developmental interests, (c) impact on the legitimate rights and interests of Chinese persons and entities; and (d) other factors which should be taken into account. Factor (d) appears to be a "catch-all" provision granting the work mechanism committee a broad and wide discretion on determining whether a foreign legislation or measure should be deemed unjustified.
(iii) PRC Authority in Charge: the Central Government will establish a "work mechanism committee" as chaired by MOFCOM to take charge of the enforcement, which is yet to be set up.
(iv) Reporting Obligations: Chinese persons and legal entities should report to MOFCOM within 30 days if they are prohibited or restricted by foreign laws or measures from conducting economic activities with foreign persons or legal entities, although it remains silent on the commencement date or point of the 30-days period which may need to be further clarified in future legislation.  Details such as procedures and application documents in connection with the reporting are also missing in the current version. It is also interesting to note that MOFCOM does not have the confidential obligations on the information disclosed, unless expressly required by the reporting party. For the foreign companies having existence in China, it is advisable to take a more conservative and strict approach on deciding whether to file the report and proactively seeking for opinions from MOFCOM in the current political environment.
(v) Exemption from Compliance of Prohibition Orders: Chinese persons and entities are entitled to apply to MOFCOM for exemption from compliance with Prohibition Orders. The application documents should pinpoint the reason and scope of such exemption. MOFCOM will make a decision within 30 days upon application, while the criteria and principles for MOFCOM to make decisions are not nailed down in the Blocking Statute. Considering the aforesaid dilemma which the foreign companies may face under the Blocking Statute, this mechanism of application for exemption may be a way out for those foreign companies.
(vi) Right to Sue for Compensation: the Blocking Statute supports that Chinese persons and entities are entitled to bring a lawsuit to the PRC courts to claim for civil remedies if they are jeopardized by (i) anyone who complies with the Prohibition Order unless it has been exempted, or (ii) anyone who benefits from a judgment or ruling rendered under a foreign law which falls within the scope of the Prohibition Order. However, substantive details of the compensations are not clarified in the Blocking Statute, such as the scope and way to calculate the amount.
Conclusion
In a nutshell, the Blocking Statute sets out legal basis and general principles in respect of the dealing with unjustified extraterritorial application of foreign laws, but much of the implementation measures are waiting for further clarification.
The Blocking Statute is widely interpreted as a flight back to the recently strong US sanctions towards Chinese citizens and legal entities. Due to the lack of reasonably comfortable details for implementation at the current stage, we see the Blocking Statute more like a political slogan from the Chinese government demonstrating its strong and solid determination calling for equal treatment from western countries rather than a regulation that can be practically enforced for now, until the forthcoming detailed rules are published. However, for the foreign companies having existence in China, it is time to consider how to conclude a commercial contract with proper compliance and termination terms without violating the potential Prohibition Orders or triggering the legal proceedings under the Blocking Statute.
If you have any question or comment on this topic or any other matters related to China, please do not hesitate to contact Magnusson's China Group.
Our China Group team has almost two decades of experience advising Chinese companies who conduct business in the Baltic Sea Region and local clients who conduct business in China. We have Chinese qualified lawyers in our group as well as Mandarin speakers in most of our offices. Our lawyers are able to offer a comprehensive range of services in Mandarin and the local languages and have considerable experience of helping Chinese businesses who are looking to set up operations in the Baltic Sea Region. Moreover, we are also there to support and advise local businesses looking to take advantage of the many opportunities that China offers. Our services include M&A and investments, dispute resolution, employment law, foreign investment screening, regulatory advice, e-trade and personal data and commercial contracts.