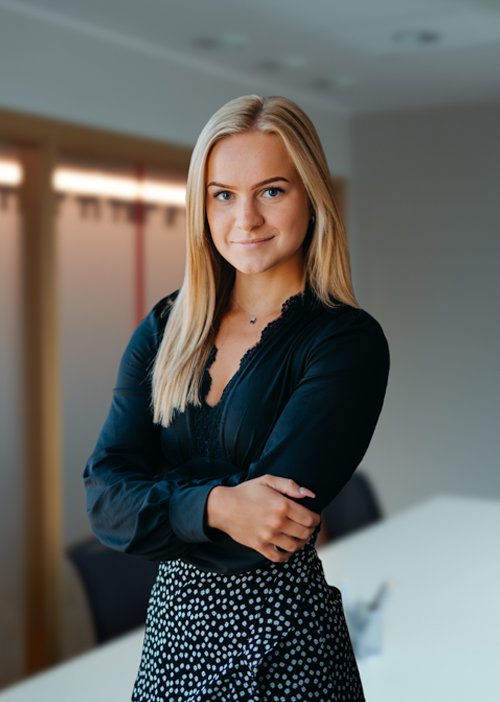 Ireen Randoja
Junior Associate, Estonia
My service areas
Employment
Administration
Dispute Resolution
Phone
Email
See LinkedIn profile
Print
SUMMARY
Ireen started at Magnusson Estonia in summer 2022 with a traineeship as an office administrator. Currently she is obtaining her law degree in University of Tartu and has rejoined Magnusson to assist employment law and dispute resolution attorneys in their daily work.
Ireen is dedicated to creating an inspirational working environment that sets employees wellbeing and mental health in the focus. She contributes to this goal by supporting attorneys through proactive research, targeted initiatives and a wide range of responsibilities that combine legal knowledge with best practices and newest trends in human resources management.
Lawyers assist attorneys and they cannot provide legal services to clients (§ 40(3) of the Bar Association Act).
PROFESSIONAL EXPERIENCE
Magnusson, Junior Associate – September 2023 – to date
Magnusson, Legal trainee – June – August 2023
Magnusson, Office Manager/ Administrative trainee – June – July 2022
EDUCATION
University of Tartu – BA (2021 – to date)
LANGUAGES
Estonian – native
English – fluent