Magnusson Denmark supports VC fund to invest in French GreenTech startup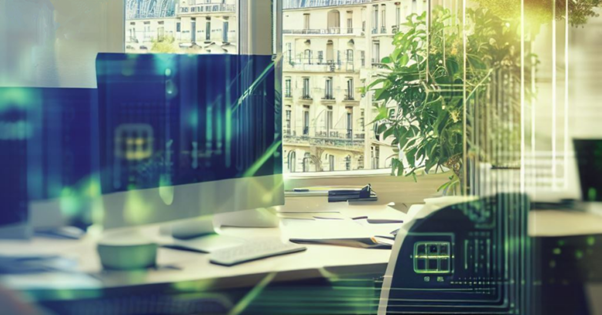 Magnusson Denmark Managing Partner and Head of Corporate M&A Sam Jalaei, together with co-Partner Tom Froberg and Junior Associates Matthew C Thorn and Simon Fraenkel, assisted pan-European venture capital fund BlackWood Ventures to execute its lead investment in Fingreen AI, a Paris-based software startup that provides AI powered ESG reporting solutions to investors (VC, private equity, M&A) and creditors (banks, venture debt, private debt, etc.) of private markets.
In 2022, the French GreenTech startup joined the world's largest startup campus, Station F, backed by Incubateur HEC Paris. This year, the Crédit Agricole Village accelerator has taken Fingreen AI under its wings. Prior to BlackWood's investment, Fingreen AI raised a first round with Plug and Play (American VC fund investing in DropBox, PayPal, etc.), among others.
BlackWood's investment will allow Fingreen AI to deploy its ESG integration tool. A development that will reduce greenwashing across the EU, this tool enables the private sector to optimise ESG reporting and transparency at a standard previously only accessible to large state-owned enterprises.
Magnusson Denmark's Managing Partner, Sam Jalaei, commented on the deal,
"This deal is unique in so many ways involving both AI and ESG. It showcases BlackWood's active pursuit of a greener tomorrow by investing in visionary GreenTech. At the same time, this deal serves as a testimony to Magnusson Denmark's ability to assist a rising star VC fund in yet another cross-border deal in the AI and ESG ecosystems."
Fingreen AI's services cover more than 24 industries, automating 90% of the tasks required for regulated and non-regulated ESG reporting. The startup is capitalising on market demand for ESG compliance, having found that 88% of investors want to double ESG assets in the coming 5 years.
The Magnusson Denmark team proudly assisted BlackWood's venture fund team throughout all customary elements of a cross-border startup investment.