Magnusson supports Nordic start-up community at London Stock Exchange event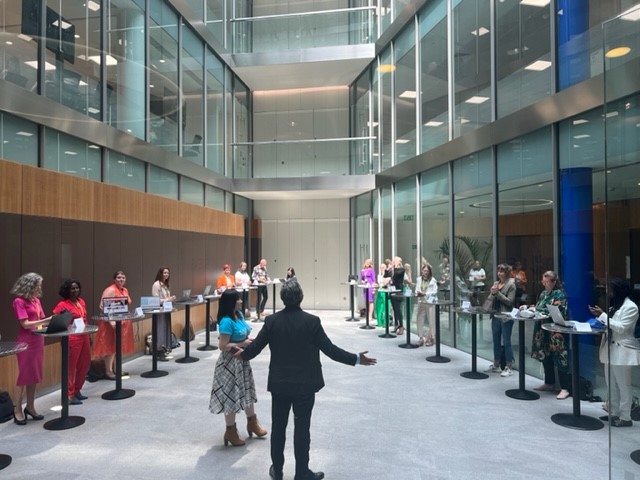 On the back of London Tech Week that took place last week, Magnusson's partner Tech Nordic Advocates, the only pan-Nordic/Baltic tech hub, hosted an event at the London Stock Exchange.
Under the headline "Scaling diverse and inclusive tech businesses internationally" people like Russ Shaw CBE, Founder, Tech London Advocates (TLA) and Global Tech Advocates (GTA) and Jacqueline de Rojas, President at techUK and President of Digital Leaders as well as Ayuna Nechaeva, Head of Europe, Primary Markets, LSEG gave key notes on how diversity is not only an essential focus in 2022, but also makes so much sense businesswise, with research showing that diverse teams simply deliver better financial results.
The event is part of Tech Nordic Advocates' #TNAWiT Women in Tech program, which Magnusson supports in Denmark and Finland. The program seeks to change the gender bias that currently exists in relation to funding of start-ups with female founder teams receiving only 1% of the funding in 2021.
After the key notes panel discussions followed and as the last item on the official agenda 25 Nordic start-ups pitched to a group of international investors. The pitching companies came from Denmark, Finland and Norway.
Magnusson was represented by Copenhagen partners Sam Jalaei and Nikolaj Juhl Hansen who co-head Magnusson Denmark's corporate team and are spearheading Magnusson's collaboration with Tech Nordic Advocates. Magnusson has supported Tech Nordic Advocates for the past couple of years as exclusive legal partner for the Nordics and Baltics.
At the end of the event everyone attended the closing of the LSE market.
https://londontechweek.com/events/scaling-diverse-and-inclusive-tech-businesses-internationally/
Sam Jalaei
Managing Partner / Advokat, Head of Corporate & M&A, Head of Capital Markets and Head of Middle East Desk
Corporate and M&A, Banking and Finance, Capital Markets, Commercial, Dispute Resolution, Industrials, Life sciences, Media, Sports and Entertainment, Middle East Group, Technology
Send me an email
+45 82 51 51 00
+45 27 74 05 04