Magnusson's international M&A team advises on significant cross-border deal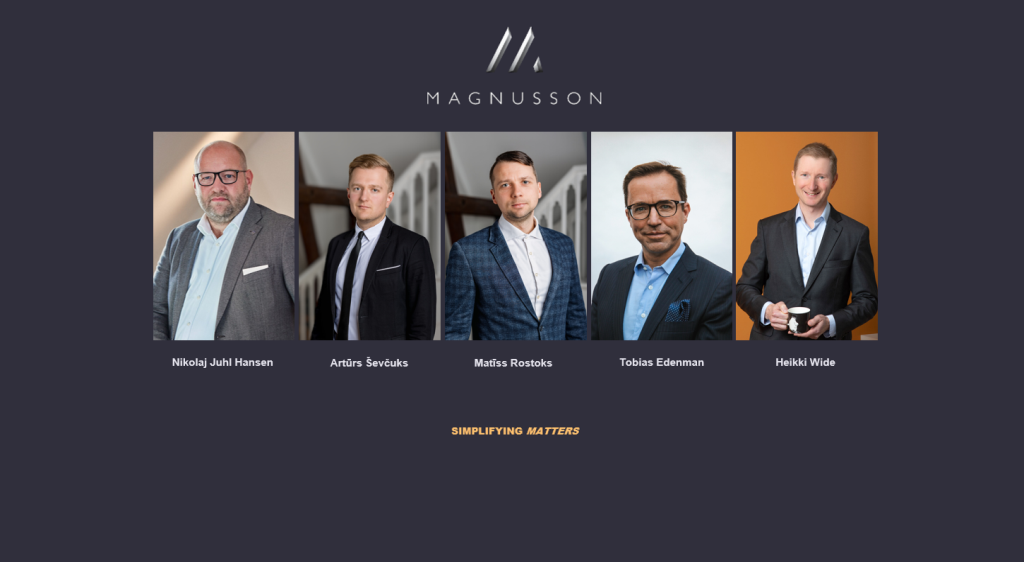 On 7 July 2022 French PE firm AnaCap Financial Partners announced their agreement with Nets, part of Nexi Group, for the acquisition of EDIGard, a leading platform provider of distribution and payment services in the Nordic.
Magnusson's international M&A team acted on all Finnish, Swedish, Latvian and Danish parts of the transaction, which included legal due diligence, various employment matters, FDI screening and merger control review.
Headquartered in Norway, EDIGard is a pan-Nordic digital invoice distribution platform and bill payment solutions business operating across Latvia, Sweden, Denmark, Finland, UK and Germany. EDIGard strategically focuses on addressing the invoicing requirements of large enterprises such as banks, utilities, debt collection (low-ticket, high volume, recurring invoices) whilst also serving local SMEs via its partner network.
AnaCap Financial Partners is a leading specialist mid-market private equity investor in technology enabled companies across financial and related business services.
Magnusson acted alongside Norwegian firm Arntzen de Besche and the leading international firm Proskauer.
It is the second time in recent years that Magnusson has been retained by AnaCap Financial Partners, having also supported AnaCap backed Market Pay, an innovative end-to-end omnichannel payments platform, on the Danish and Lithuanian legs of a transaction.
Magnusson's team was headed by our Copenhagen based M&A partner Nikolaj Juhl Hansen working together with teams led by Arturs Sevcuks and Matīss Rostoks in Latvia, Tobias Edenman in Sweden and Heikki Wide in Finland.
Nikolaj Juhl Hansen says: "It was great to work with the Arntzen de Besche and Proskauer teams on this transaction. It is one of the types of transactions where it, based on our unique geographical footprint, really makes sense to get Magnusson involved. Our team did a great job and provided seamless service across our various jurisdictions.
Lars Horgen Hinze, the partner responsible for the deal at Arntzen de Besche, also commented: "At Arntzen de Besche we enjoyed working with Magnusson's team, they did a great job across their Nordic and Baltic jurisdictions".
Arntzen de Besche news release: https://www.adeb.no/en/post/arntzen-de-besche-have-assisted-anacap-with-an-agreement-to-acquire-edigard
Proskauer news release: https://www.proskauer.com/release/proskauer-advises-anacap-financial-partners-on-its-investment-into-pfs