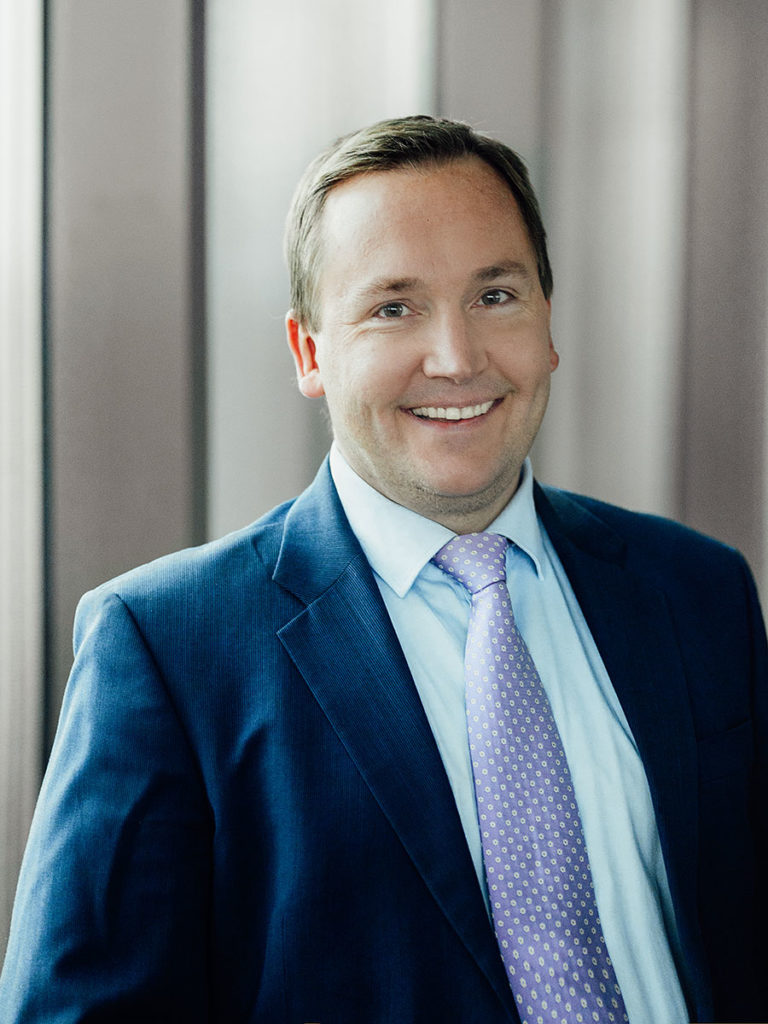 Martin Hirvoja
Attorney-at-law / Of Counsel, Estonia
My service areas
Commercial
Corporate and M&A
Dispute Resolution
Energy
Public procurement
Real estate
Phone
Mobile
Email
See LinkedIn profile
Print
Summary
Martin Hirvoja specialises in the field of real estate and commercial law and is focused on legal issues that are related to dispute resolution, public procurement, energy, and infrastructure. In addition, he advises clients in corporate and M&A transactions.
Martin has extensive experience in coordinating and developing the legal policy of the country in the areas of public and private law as well as the corresponding European Union (EU) law. Martin has considerable working experience in the Ministry of Justice as the Deputy Secretary General and the Director of the Criminal Policy Department and the Legal Policy Department.
In addition, Martin worked as a Member of the Management Board of Enterprise Estonia and was directly responsible for issues concerning foreign investment, export, and tourism.
Furthermore, at the beginning of his legal career, Martin worked as the Chief Prosecutor at the Northern District Prosecutor's Office and as the State Prosecutor at the Central Public Prosecutor's Office.
He has also authored numerous publications in the field of private and public law. In addition, Martin has experience in organising training courses and seminars for legal professionals.
Publications
The Nordic Outlook: Estonia Market Review 2014 – the Case of Investing in Commercial Property. Tallinn, Estonia 2014 – www.nordicproperty.eu/market-reviews.html
Deterrent damages in Estonian and German law of obligations and their relationship with the punitive damages concept. Juridica, the academic legal journal of the University of Tartu, January 2011
Participation in crime. General Part. Penalty Law. Sisekaitseakadeemia kirjastus 2002
Crimes against persons, – public health, – public trust. Malfeasances of officials. Special Part. Penal Law. Sisekaitseakadeemia kirjastus 2002
Administrative contract and its main legal features, Juridica, the academic legal journal of the University of Tartu. 1999 – www.juridica.ee
Professional experience
Magnusson
Of Counsel – 2017 – to date
Magnusson
Of Counsel – 2016 – 2017
NordicProperty
Commercial property investment advisor and legal councel 2014 – 2016
Enterprise Estonia
Member of the Management Board – 2012 – 2014
Ministry of Justice
Deputy Secretary General, Director of the Legal Policy Department – 2009 – 2012
Ministry of Justice
Deputy Secretary General, Director of the Criminal Policy Department 2005 – 2009
Northern District Prosecutor's Office
Chief Prosecutor 2004 – 2005
Tallinn District Prosecutor's Office
Chief Prosecutor – 2003 – 2004
Prosecutor General Office
State Prosecutor – 2003 – 2003
Prosecutor General Office
Prosecutor and development advisor – 2002 – 2003
Pärnu District Prosecutor's Office
Prosecutor – 2000 – 2002
Pärnu Prosecutor's Office
Assistant Prosecutor – 1998 – 2000
Participation in Legislative Work
General part of the public commercial code, incl. harmonization with the EU services directive, together with amendments in numerous special laws on economic activities (DE: Wirtschaftsverwaltungsrecht Gewerbeordnung) [adopted by the Parliament 22.02.2011], which was chosen as the 2011 MOJ Entrepreneurship friendly act of the year
Introducing deterrent damages within the law of obligations (adopted by the Parliament 25.11.2010]
General part of the Code of Environmental Law [adopted by the Parliament 16.02.2011]
Provisions enabling the establishing of a limited liability company with zero down payment [in force since 01.01.2011]
Public Order Protection Act (DE: Gefahrenabwehrgesetz) was one of the last missing cornerstone legislation in Estonia and it regulates in addition to the police activities also any supervisory actions taken by other public offices and inspections in defence of the legal order [adopted by the Parliament 22.02.2011]
A bill reforming the entire economic crime regulation [enacted May 15th 2007] and thoroughly updating crime definitions in the field of white collar crime, including intellectual property-, tax-, securities- and competition(antitrust) crimes.
Anti-cartel leniency programme (changes within the criminal procedure code and competition act) [in force 27.02.2010]
Criminalizing identity theft [enacted as law on 15th Nov 2009] Estonia has been among the first EU countries to criminalize identity theft, incl online, also incl. cases where only immaterial damage to person's rights have been caused
Legislative master plan for a conversion to a fully digital criminal procedure (text of the analysis. Ministry of Justice codification project, criminal procedure reform group (public procurement contract).
Adoption by the Parliament of the general principles on legal policy, incl. better regulation and regulatory impact assessment (RIA) obligations for ministries [22.02.2011]
Education
University of Tartu, Faculty of Law  – 1999
Bar admissions
Member of the Estonian Bar Association
Admitted in Estonia as attorney-at-law
Languages
Estonian – native
English – fluent
German – good
Russian – good
Positions of trust
French Estonian Chamber of Commerce, Member of the Council 2016 – to date
Tallinn International Rotary Club – 2010 – to date
Estonian Chamber of Auditors, Member of the Supervisory Board – 2010 – 2015
Estonian Chamber of Commerce Court of Arbitration, Member of the Board – 2009 – 2012
The Government of the Republic of Estonia, Member of the Subcommittee on Security – 2007 – 2010
Juridica. The academic legal journal of the University of Tartu, Member of the Editorial Board – 2009 – 2012
The first Anti-Corruption Expert Panel to the Government of Estonia, Member – 2002 – 2003
Awards and rankings
World Tax 2018
Recognized for Tax in The Baltic States