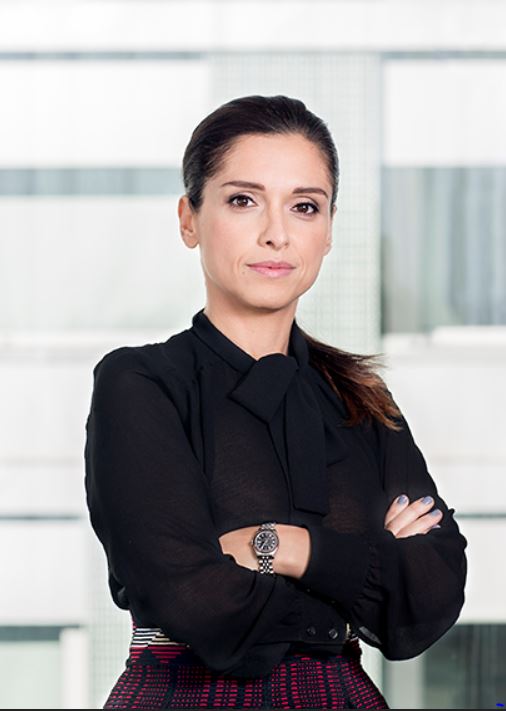 Morvarid Dorkhan Nilsson
Advokat / Partner, Sweden
My service areas
Public procurement
Commercial
EU and Competition
Life sciences
Mobile
Email
See LinkedIn profile
Print
Summary
Morvarid Dorkhan Nilsson is a partner at the firm and heads the Commercial & Regulatory practice of Magnusson in Sweden.
Morvarid has extensive experience of public law. She is a leading expert in the area of public procurement, a legal field that she gained a growing interest in already during her judicial career beginning in 2002, where she handled several public procurement matters. Morvarid and her team provide public procurement law services to Swedish and international companies as well as public authorities/entities in all phases of the procurement process such as:
advice on choice of procurement procedure;
review and preparation of invitations to tender;
review and preparation of tenders;
assistance in strategic considerations in connection with negotiations;
assistance in evaluating tenders submitted to the contracting authority/entity;
analysis of and advice on whether public procurements have been conducted correctly;
assistance in challenging faulty public procurements;
assistance in damages claims;
advice on and assistance with the interpretation, application and/or modification of, or disputes concerning, public contracts;
advice on confidentiality and other administrative issues; and
day-to-day advice on other issues regarding public contracts.
Furthermore, Morvarid gives lectures to clients and judges, arranges seminars and writes articles on a regular basis within the area of public procurement.
Morvarid is also active in the legal field of commercial contract law, where she assists clients in drafting, reviewing, negotiating and managing commercial agreements. She also provides advice on a wide variety of commercial matters, such as national and international contract law, the purchase of goods and/or services, and issues regarding various forms of distribution (such as agents and retail distributors).
Morvarid is the author of the Swedish chapter for the The Legal 500 :Pharmaceutical Advertising Country Comparative Guide.
Professional experience
Magnusson
Partner, 2017 – to date
Baker McKenzie
Partner, 2005 – 2016
Administrative Court of Appeals, Jönköping
Assistant Judge, 2004 – 2005
County Administrative Court in Skåne
Law Clerk, 2002 – 2004
Education
LL.M. (University of Lund), 1997 – 2002
Kingston University in London (Introduction to English law), 2001
University of Sorbonne in Paris, 1999 –  2000
Bar Admissions
Admitted in Sweden (Advokat) – 2008
Positions of trust
Board secretary in client company.
Languages
Awards and rankings
Morvarid Dorkhan Nilsson is recommended in the area of public procurement by leading benchmarking publications, such as The Legal 500 EMEA and Chambers Europe.
Chambers Europe 2023 stated that clients appreciate Morvarid Dorkhan Nilsson's "She quickly understands our business and products to be able to provide best possible legal advice."
Chambers Europe 2022 stated that clients appreciate Morvarid Dorkhan Nilsson's "She is both dedicated and swift. She will always put the client first."
Chambers Europe 2021 stated that clients appreciate Morvarid Dorkhan Nilsson's "very good at catching the issue" and "very dedicated to cases".
Chambers Europe 2020 stated that clients appreciate Morvarid Dorkhan Nilsson's "very good knowledge in the public procurement area and her transparency with the risks of every option."
Chambers Europe 2019 stated that one client specifies that Morvarid Dorkhan Nilsson has "a combination of clarity, thoroughness and quality in her documents," as well as "very good social skills and availability for further questions."
Chambers Europe 2017 stated that clients appreciate that: "She quickly comes to an understanding as to what the root of the issue is for clients and communicates what possible outcomes we can expect".
Chambers Europe 2016 noted in relation to her: "Morvarid Dorkhan Nilsson has extensive experience within public procurement and was recently appointed by the Swedish Judges Academy to educate administrative court judges on the appeals process under public procurement law".
Chambers Europe 2015 quoted the following views from sources, who say: "She is amazing. Respectful, and involves me in the cases. She really listens to my views, she is honest and she has great experience in procurement".
Legal500 since 2018 appointed Morvarid as Leading Individual within the field of public procurement praised by clients for "Morvarid Dorkhan Nilsson is outstanding in her knowledge and ability to find cases that help us win more tenders."
Morvarid is also featured in the 2022 edition of Who's Who Legal: Government Contracts, selected by clients and peers as being among the world's leading government contracts lawyers.