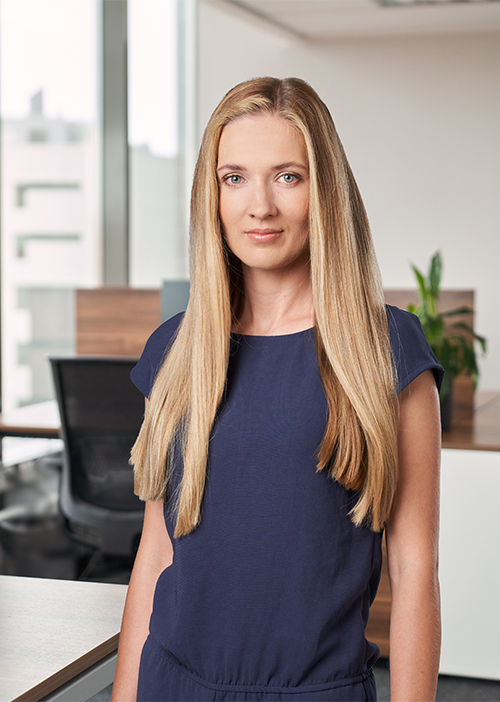 Nele Laas
Junior Associate, Estonia
My service areas
Dispute Resolution
Employment
SUMMARY
Nele is a Junior Associate at  Magnusson Tallinn office specializing in employment law. In her eveyday work Nele assists attorneys in preparing employment related documentation, and in handling a wide variety of employment matters.
She is also a frequent contributor to articles on practical employment issues.
Nele graduated from the Faculty of Law at the University of Tartu in June 2022 with a Master's degree in law.
In 2016 Nele offered free legal advice through the Bar Association. She also has almost ten years' experience in human resources management field in private and in public sector.
Lawyers assist attorneys and they cannot provide legal services to clients (§ 40(3) of the Bar Association Act).
PROFESSIONAL EXPERIENCE
Magnusson, Junior Associate – September 2021
Magnusson, Trainee – summer 2021
Information Technology Foundation for Education, Human Resources Manager – 2014-2016
Arvato Services Estonia OÜ, Human Resources Specialist – 2008-2014
EDUCATION
University of Tartu, Law, MA – 2022
University of Tartu, Law, BA – 2016 – 2020
Tallinn University, Organizational Psychology- MA – 2009- 2013
Estonian Entrepreneurship University of Applied Sciences, Human Resources Management – BA – 2005-2008
LANGUAGES
Estonian – native
English – fluent
Publications
Kui ees seisab koondamine: tööõiguse ekspertide soovitused
Ketlin Peterson ja Nele Laas: vilepuhumist ei maksa karta