Magnusson joins the Tech Nordic Advocates community as exclusive legal partner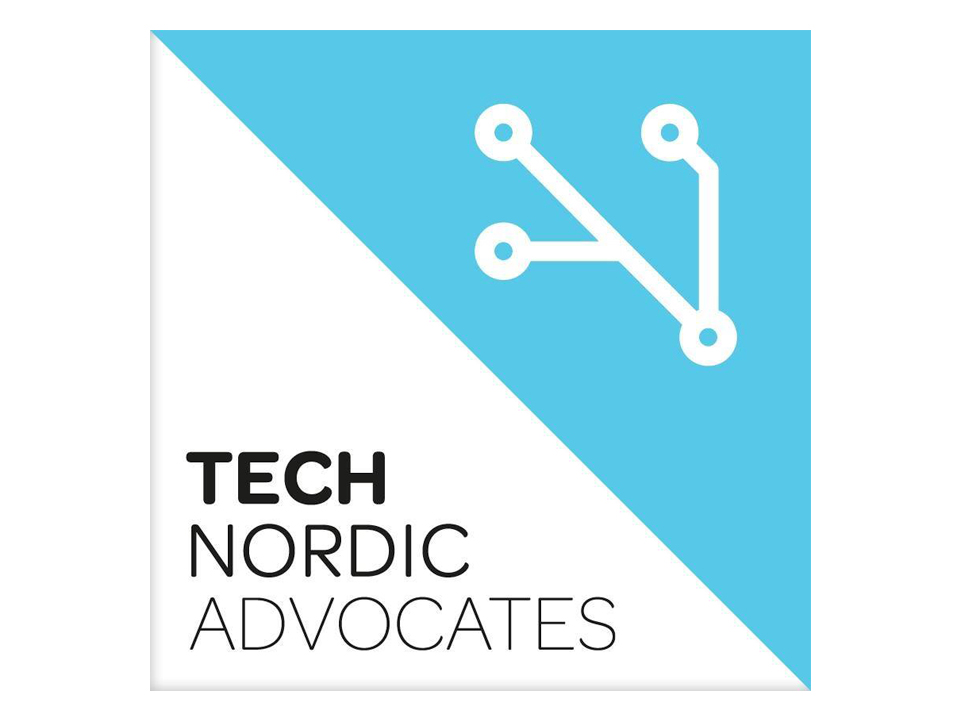 Tech Nordic Advocates is Northern Europe's largest – and only pan-Nordic/Baltic (not-for-profit) – tech/startup ecosystem network of founders, startups, scaleups, investors, mentors, startup/scaleup hubs, incubators, accelerators, corporates, universities and public sector organisations, working together to stimulate Nordic/Baltic startup, scaleup and tech sector growth.
"Magnusson is proud to be part of the Tech Nordic Advocates community. Our technology lawyers in every Magnusson office have deep knowledge of the latest legal developments and businesses all growth companies need to know about. We are highly experienced in technology and IP, finance, labour law, and company law in sectors such as IT services, media, sports & entertainment, environment, energy, gaming, and MedTech. Magnusson is the right legal partner for businesses, from new-born startups and scaleups to full maturity and beyond, says Nikolaj Juhl Hansen, the Managing Partner of Magnusson in Denmark."
More information about Tech Nordic Advocates.
The Magnusson Tech Nordic Advocates team is headed by Nikolaj Juhl Hansen and Sam Jalaei.
They specialise in M&A, investment, capital markets, general commercial and employment issues, with a specific focus on the technology and advanced industrial sectors.
Magnusson Finland: Ville Salonen, Attorney-at-law / Partner, Co-Head Dispute Resolution
Ville has broad experience as a legal counsel, advising international corporate clients on contract law, mergers and acquisitions, employment, real estate as well as in litigation and arbitration matters. He has many board positions in different industries, and he is well known for his business-minded approach and skills to find alternatives and solutions in difficult situations.
Magnusson Sweden: Helena Rönqvist, Advokat / Partner
Helena has several years' experience as a Swedish lawyer both from private practice and as legal counsel within IP and the tech industry. She advices Swedish and international companies across a diverse range of industries, including consumer products, retail, life science and technology.
Magnusson Estonia: Elvira Tulvik, Attorney-at-law / Partner
Elvira is an experienced Attorney-at-law and her main areas of practice are administrative law and administrative court procedure, specialising in technology, regulatory and tax law. She advises clients on improving their business processes and structure, minimising business and regulatory risks, complying with regulations, tax planning and communicating with partners and the state. Elvira advises on day-to-day operations as well as on major transactions, including business re-organisations, and leads legal and tax Due Diligence and audits.
Magnusson Latvia: Matīss Rostoks, Attorney / Partner
Matīss' main practice areas include corporate and dispute resolution. He has over 10 years of experience in legal services and, besides being involved in numerous M&A, corporate and competition law projects, he is also a recognized expert in IP matters.
Magnusson Lithuania: Ligita Ramanauskaitė, Managing Partner
Ligita leads the Corporate Practice Group and is involved in all major projects (in terms of scope and significance) related to commercial law, M&A, taxes, corporate restructuring and governance. Ligita's clients are some of the largest companies and medium enterprises from Lithuania and abroad, as well as international investors, and state entities. She also sits as an independent director on the boards of several companies.
Our awards
Magnusson's technology expertise is regularly recognized by all major benchmarking publications, including such international legal directories as Chambers Europe and The Legal 500 EMEA.