Magnusson Business Clinic: lawyers to help SMEs with free advice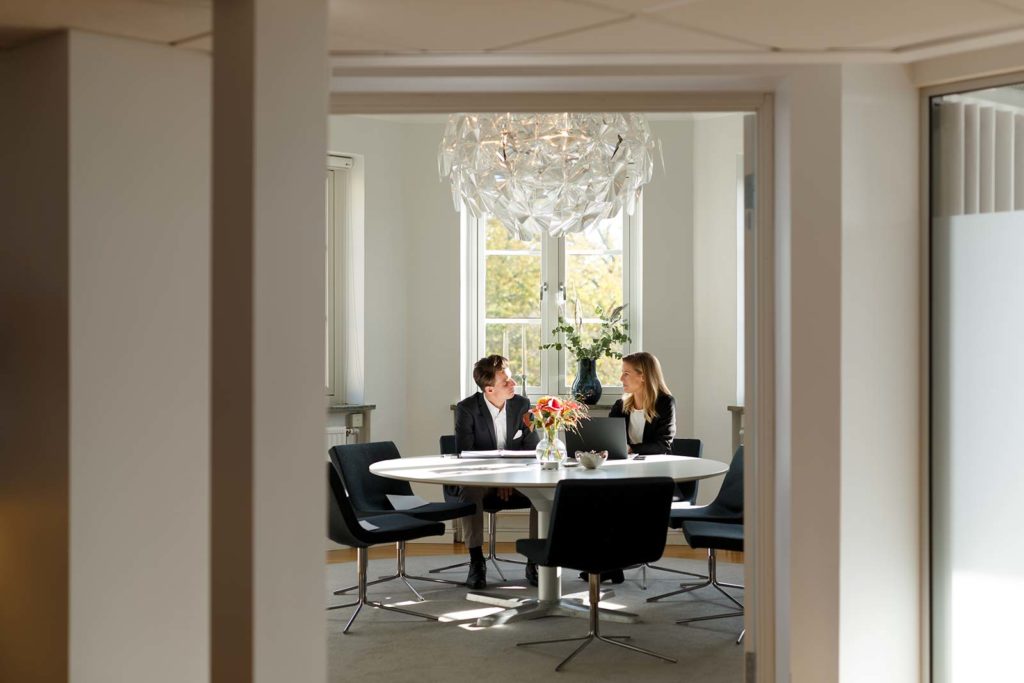 Magnusson Lithuania have launched an initiative to provide free legal advice to the local small and medium enterprises experiencing difficulties due to the coronavirus. Economists often call SMEs the backbone of economy, but those companies are now most in need of business reorganisation and restructuring to be able to stay afloat in the market. Small and medium businesses are far more vulnerable than big business as SMEs often do not have a sufficient reserve, and borrowing had been a challenge for them even before the pandemic. That is why, the lawyers wish to contribute to mitigation of the crisis consequences by helping the companies affected most so that the latter could stay in business and retain jobs to which the employees could return after the quarantine is lifted.
According to the data of the Small and Medium-Sized Business Council of Lithuania, the SMEs employ nearly 81 per cent of the labour force, and pay approximately 75 per cent of taxes. Their liquidity problems caused by the halted sales or dependence on large customers are soon to show up. That is why, the "Magnusson verslo klinika" (Magnusson Business Clinic) programme has been set up with the key objective to provide free legal advice to 100 SMEs which the crisis caused by the pandemic hit hardest.
"We got the idea of advising small and medium businesses free of charge after noticing that those companies, even though teetering on the brink, are less willing to seek assistance than big business. Some of them simply daren't do it, while others don't want to increase expenses for legal advice at this already financially complicated time. Our attorneys-at-law and lawyers will help to assess the situation of the company, and advise on issues of solvency, amending contract terms, the company reorganisation or restructuring as well as possibilities to use relief measures provided by the state," says Ligita Ramanauskaitė, a partner at Magnusson and one of the supervisors of the programme.
This initiative will be undertaken by the law firm offices in Lithuania and other countries. "The network of our law firms is present in 8 countries of the Baltic Sea Region, which puts us in a good position to see that our neighbouring countries are also facing similar problems. Therefore, Magnusson offices in other countries are also considering their abilities to contribute to mitigation of the crisis consequences. Such programme of help for business has been successfully launched in Finland, and our colleagues have already began advising SMEs," says the attorney-at-law.
Worst troubles of local business
According to Evaldas Rapolas, a partner at Magnusson, who is also supervising the help-for-business initiative, the state aid to small and medium-sized business is sufficient only in theory as its practical implementation is stumbling. For instance, SMEs have expressed their support to the draft amendments registered at the Parliament in April and concerning zero-hour contracts, fixed-term employment contracts, and the base "floor" of social insurance contributions, which would enable businesses to operate more flexibly, and would help them to recover from the crisis as quickly as possible. Yet adoption of the draft amendments is still pending, as well as other relief measures.
The attorney-at-law says that currently the clients most often call with issues of employment law, e.g., documenting downtime and possibilities to receive subsidies. They are also looking for advice on employment relations, dismissals, etc.
"The second major concern for the clients is taxes and taxation-related issues. The third concern would be performance of obligations, amending contract terms when the situation changes or when their fulfilment becomes too complicated. We also anticipate that the issues of business reorganisation and restructuring will be coming into focus in the near future. Those are the situations where you might need to prune one branch or the other to keep the remaining tree alive," says Mr Rapolas.
According to the attorney-at-law, one of the most frequent mistakes is to seek help when it's too late. His advice is "do not let your problems grow" so that costs of the company do not grow along with them.
Basic rule to assess situation realistically
Business law specialists recommend that the companies and their managers should carefully assess their abilities and capabilities to stay afloat in the market as only then an adequate decision can be made. For instance, the entrepreneurs managing several companies should decide whether they will be able to rescue all of them, or one of them will have to be sacrificed so that the others could survive.
The lawyers encourage one-business owners to make adequate assessments of the situation as well, and to analyse which relief measure provided by the state could actually help them to endure through the challenging times, or perhaps find a solution to reorganise their business, and to use the crisis as an opportunity for positive change.
"My advice to all business owners and managers is to avoid guesswork even at these times of uncertainty, but be realistic about the situation and keep searching for solutions to find income for the business. The key is to take adequate decisions in time, as sometimes even a good solution cannot help if it is delayed," Ms Ramanauskaitė shares her insights.
Problems can be avoided if a lawyer is consulted before taking a decision as the answer to a simple question "What should I do?" may change the destiny of your business.
"A lawyer should be contacted when the company can no longer make timely payments to its employees and suppliers, and its income starts decreasing. It should also be done when the owner or manager is not certain how to benefit from the aid offered by the state or if all its options have been used, and finally when being uncertain if he/she is still in control of the situation," adds Ms Ramanauskaitė.
The advice will be given to 100 SMEs in total. If necessary, the company having difficulties will be able to receive more than one consultation. Applications from small and medium-sized businesses are welcome until 31 May 2020. The companies which have registered for participation in the programme will be advised based on the order of their submission, and free advice will be provided by 30 June 2020. You can fill out the registration form here.