Magnusson Copenhagen grows team again with energy-sector general counsel hire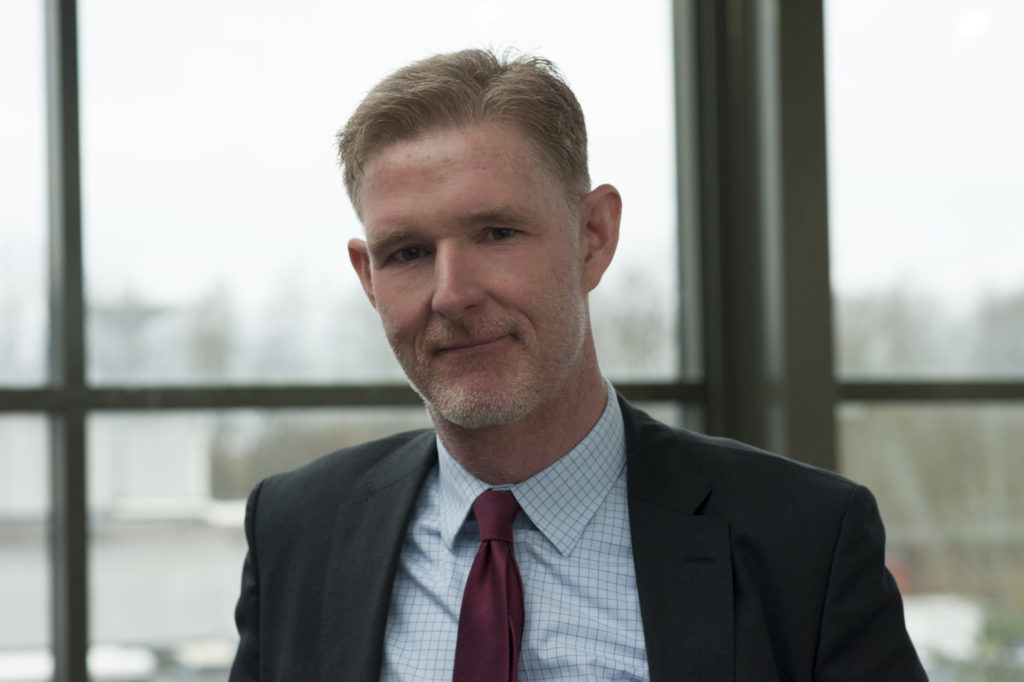 Effective 1 November 2020, Magnusson in Denmark has recruited Advokat Martin Skovbjerg as Associate Partner to lead its Energy Practice and Dispute Practice and to further supplement, expand and develop the firm´s practice areas in M&A, financing, capital markets, international tax, compliance and executive employment.
Now returning to Denmark, Martin Skovbjerg has for the last 4 years been working out of Switzerland as Chief Legal Officer, with responsibility for Group Legal, International Tax, Investor and Press Relations in an international oilfield service company operating in more than 40 countries. During his tenure, Martin Skovbjerg was part of the C-level group of officers and gained significant operational and strategic experience to supplement his legal expertise, for the future benefit of Magnusson's international clients and network.
Managing Partner of Magnusson Denmark, Nikolaj Juhl Hansen says: "Having the ability to attract as Associate Partner such a high caliber individual as Martin Skovbjerg, is a testament to the position that Magnusson has gained in our segment of the Danish market for top tier legal services and complex transactional work. We are eager to present Martin´s extraordinary skillset to our clients and bring them added value for transactional work and for our clients´ normal business operations."
Martin Skovbjerg adds: "I have for a longer period been following the development of Magnusson´s law practice, led by Nikolaj Juhl Hansen and Sam Jalaei. I have been impressed with the high complexity cross border transactional work that the team manages to successful closing for their clients. I look very much forward to becoming an integrated part of such a high performing team and servicing Magnusson´s clients in the future."
Chairman of Magnusson Denmark, Sam Jalaei, says: "Adding Martin Skovbjerg to our team of dedicated and experienced top-specialists will increase the ability of Magnusson Denmark to cover the full perimeter of our clients´ international business operations. This will bring high value in our day-to-day servicing of our clients, but Martin´s vast international operational and transactional experience will also enhance the speed, flexibility, diversity and agility in our performance of legal services throughout the transactional processes, for the benefit of our clients."
Magnusson Denmark has recently advised on a number of corporate transactions, and has in spite of the Covid19 crises seen an increase in transaction volumes during recent months. For more information about these transactions please see here:
For further information please contact: Managing Partner of Magnusson Denmark, Nikolaj Juhl Hansen or Chairman of Magnusson Denmark, Sam Jalaei.
Martin Skovbjerg
Advokat (L) / Associated Partner, Head of Energy & Dispute Resolution
Banking and Finance, Business Ethics, Capital Markets, Corporate and M&A, Dispute Resolution, Employment, Energy, International Arbitration
Send me an email
+45 82 51 51 00
+45 28 15 58 80
Nikolaj Juhl Hansen
Partner / Advokat, Co-Head of Corporate & M&A and Head of China Desk
Corporate and M&A, Banking and Finance, China group, Commercial, Employment, Industrials, Outbound Services, Technology
Send me an email
+45 8251 5100
+45 27 74 05 07
Sam Jalaei
Partner / Advokat, Co-Head of Corporate & M&A, Head of Capital Markets and Head of Middle East Desk
Corporate and M&A, Banking and Finance, Capital Markets, Commercial, Dispute Resolution, Industrials, Life sciences, Media, Sports and Entertainment, Middle East Group, Technology
Send me an email
+45 82 51 51 00
+45 27 74 05 04