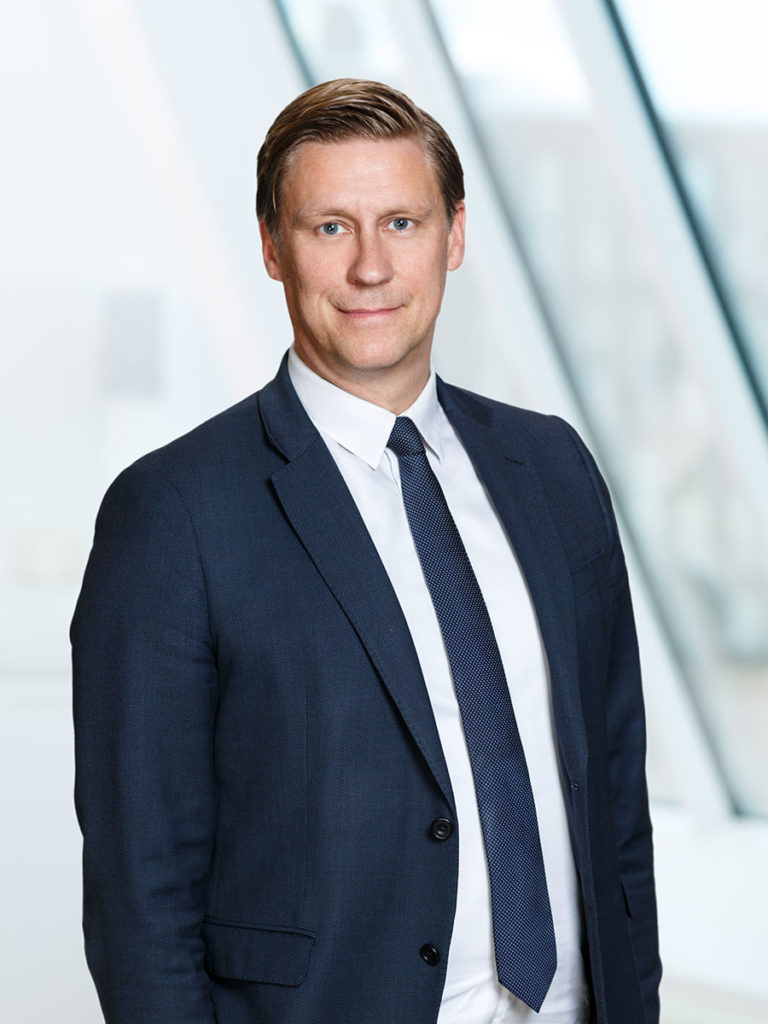 Robert Karlsson
Head of Banking & Finance Regulatory, Sweden
My service areas
Banking and Finance
Capital Markets
Phone
Mobile
Email
See LinkedIn profile
Print
Summary
Robert Karlsson heads Magnusson's Banking & Finance department in Stockholm. Robert has almost 15 years of experience working with banking and finance and capital markets law. Before joining Magnusson, Robert served as deputy to the head of the Swedish Financial Supervisory Authority's (SFSA) consumer protection operations, which consist of nearly 100 employees with responsibility for the supervision and regulatory enforcement covering all financial institutions on the Swedish market. Further, Robert has held the position as Legal Director at the SFSA's Securities Markets Law Department where he managed and supervised a department responsible for all legal issues concerning the operations of inter alia broker-dealers, insurance intermediaries and payment services institutes. Robert also headed the SFSA's division for Capital Markets Law where he managed and supervised a division responsible for legal issues concerning stock exchanges and clearing houses and for the rules governing trading on regulated markets and other market places.
In addition to working for the SFSA Robert has gained experience from the private side working for Danske Bank where he managed and supervised a cross-border team of compliance officers in Sweden and Finland responsible for the regulatory compliance in Danske Bank's Personal Banking & Business Banking Departments.
Robert also has experience from the consulting side working in an international law firm on matters relating to capital markets transactions such as listings, prospectus and due diligence processes. In addition, Robert has acted as project leader in various mergers & acquisitions and financing transactions. He has advised clients in a number of corporate and securities law matters, including the rules governing broker-dealer and fund companies and the rules governing insider reporting and reporting of major shareholdings.
Professional experience
Magnusson Advokatbyrå
Head of Banking and Finance Regulatory, 2018 –
The Swedish Financial Supervisory Authority
Deputy Executive Director, 2016 – 2018
Danske Bank A/S, Swedish Branch
Managing Compliance Officer, 2015 – 2016
The Swedish Financial Supervisory Authority
Legal Director, Securities Markets Law Department
Head of Division, Capital Markets Law
Attorney, Securities Law Division
2009 – 2015
Baker & McKenzie Law Firm, Stockholm
Senior Associate, 2006 – 2009
Nasser & Company, Certified Public Accountants, Pennsylvania
Accounting, 2006
District Court of Helsingborg, Helsingborg
Law Clerk, 2003 – 2005
Education
Master of Laws (LL.M.), University of Arizona, James E. Rogers College of Law, Arizona USA, 2003
Master of Laws (LL.M.), Stockholm University, 2002
Murdoch University, School of Law, Perth Australia, 2001
University of Western Australia, School of Law, Perth, Australia, 2000
Bar admissions
Admission to the New York Bar in progress.
Languages
Swedish – native
English – fluent
Memberships/positions of trust
Member of the Supervisory Coordination Network at the European Securities and Markets Authority (ESMA). (2017-2018).
Member of ESMA's Investor Protection and Intermediaries Standing Committee. Active in ESMA's regulatory work to draft technical advice and technical standards under the revised EU Markets in Financial Instruments Directive. (2014 – 2015).
Member of ESMA's legal network, a forum established by ESMA's Board of Supervisors with the purpose to serve as a sounding board on legal questions regarding interpretation of ESMA's founding regulation and rules of procedure. (2014 – 2015).
Participated in the International Institute's Program for Securities Market Development at the U.S. Securities and Exchange Commission (Washington D.C. 2014).
Awards and rankings
Robert Karlsson is recommended in the area of Banking and Finance  by leading benchmarking publications, such as Legal 500 EMEA and Chambers Europe.
Chambers Europe 2023 states that clients appreciate that "He has a very high level of service and communication and has a deep knowledge of financial regulations. He has a good insight into how the FSA works."