Covid-19 and the use of videoconferencing in dispute resolution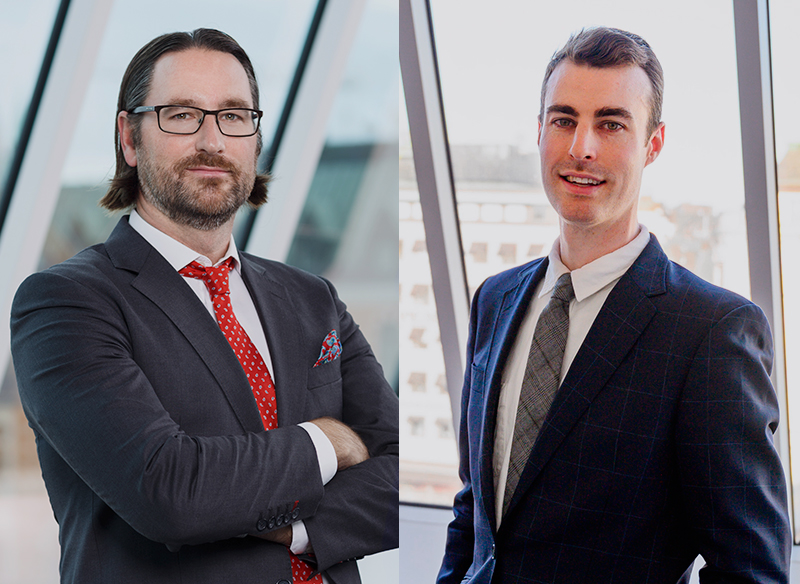 2020-03-30
As of 27 March 2020, more than 500,000 people in over 175 countries have been infected by the new corona virus, of which over 3,000 are in Sweden. As citizens across the globe respond to the recommendations and even orders of their respective governments, the need to adapt to a new reality is paramount. Courts and tribunals around the world are postponing hearings and companies are increasingly resorting to various online means to resolve their disputes. While the use of videoconferencing is nothing new for many in various business, political and academic sectors, the legal profession is famous for its conservative nature and slowness to adapt to the changing world. Yet to quote Blackadder II (1985): "Needs must when the devil vomits into your kettle."
As part of Magnusson's series of insights considering the repercussions of Covid-19 for business and society, in this article we turn our attention to the increasing need for companies to consider the use of videoconferencing, especially for their dispute resolution needs.
Judicious distancing
In a number of jurisdictions, courts have already moved at least some of their services online. From Australia, to Indonesia, to Russia, to the US, judges are finding themselves using a range of platforms no doubt familiar to many of our clients, but that many of those judges had probably never of before. The same is true of arbitration, where many hearings, often planned months if not years in advance, have had to be postponed. Millions if not billions may be at stake and delays add pressure to already stretched balance sheets. So, what are the options for parties who cannot wait? The Arbitration Institute of the Stockholm Chamber of Commerce (SCC) recently issued guidance to parties and referring them to its digital communication and file sharing service, "SCC Platform." The SCC is encouraging parties to use audio and videoconferencing where possible to keep to the previously established timetables.
Videoconferencing
With remarkable timing, the Seoul Protocol on Video Conferencing in International Arbitration (Seoul Protocol) has recently been released (available here) and provides guidance to parties seeking to use remote communication facilities for their dispute resolution needs. It covers the practical aspects of remote witness examination, venue requirements, interpretation, testing and recording. It also includes reference to the best practice regarding the technical aspects of the hearing. One of the aims of the Seoul Protocol is to promote compatibility between remote venues, helping parties to seamlessly connect to each other and limit avoidable problems during hearings. In Stockholm, parties can normally make use of their legal counsel's facilities or even the Stockholm International Hearing Centre, but in these times of social distancing it may be necessary to make use of their own or their employees' personal facilities. In such cases, parties should keep in mind that there may be risks from a cybersecurity perspective, particularly when using any "free" services.
Mediation
Given the pace of the developments, many businesses cannot afford to wait for their litigation or arbitration to proceed. Such businesses may be able to take advantage of the increasing number of less formal ADR services being provided on the market, including mediation. Although less common in Sweden, mediation is widely considered to be an effective means of dispute resolution, particularly when conducted online. This is in part due to its convenience, but also in part due to the requisite level of trust between the parties and their chosen mediator. That element of trust can be crucial, regardless of the monetary size of dispute. In the European Union, parties can select a neutral, accredited mediator who facilitates a resolution between the parties. Mediation services are generally significantly less expensive than litigation or arbitration and this difference only increases with online mediation.
Final comments
We note that many businesses are already exploring alternative options to resolve their disputes, including through the use of online tools. However, the number of disputes is predicted to dramatically increase given the prolonged impact of Covid-19 on the world economy. Businesses are advised to consider, as part of their contingency planning, suitable alternative options available to them now to prevent foreseeable problems in the event a dispute does arise.
We at Magnusson are available to provide legal advice on how your business should manage any Covid-19 related issues in all legal areas, including dispute resolution, corporate restructuring, labour law and insurance law, reviewing commercial contracts, analysing the consequences of cancelled events and advising how to best handle procurement in emergency situations, to help ensure that your business is well placed to survive these difficult times and to thrive once Covid-19 has been contained.
Contact me and learn more