Covid-19 and third-party funding for disputes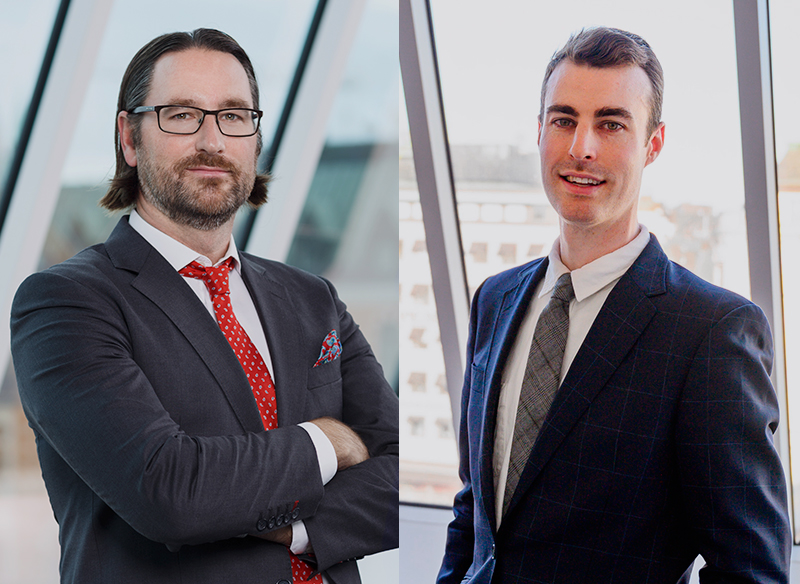 2020-04-16
After weeks of lockdowns, economic uncertainty and public health concerns, we are hopefully beginning to see some light at the end of a long, dark tunnel. However, the damage caused by the outbreak of Covid-19 is significant and continues to accumulate. The global economy has been in near freefall, with many countries facing historic recessions and stock markets in a state of panic. Against this backdrop, many businesses will be facing financial pressure as the toll of the pandemic continues. A worldwide increase in disputes and bankruptcies is anticipated. In this article, we consider the use of third-party funding for parties to disputes in Sweden and how it may be a lifeline to businesses at this difficult time.
What is third-party funding?
Typically, third-party funding entails a non-party to a dispute providing all or part of the funding for the legal costs of the dispute to a party in exchange for an agreed return upon the rendering of a favourable decision by the adjudicator. It has long existed in at least some form in the Anglo-Saxon world and for at least 20 years in jurisdictions such as Germany. While third-party funding was previously used mostly by claimants to finance high value arbitration and litigation, the range of products and services offered has developed in recent years. In particular, the expansion of the small and midsize claims funding market provides greater opportunities for small and medium-sized businesses.
Advantages and disadvantages
Given the current financial situation facing many businesses, third-party funding may provide the means for a claimant to pursue an expensive arbitration or litigation and can be a way of reducing the impact of legal expenses on company balance sheets. Third-party funding also allows the distribution of some of the risks associated with the costs pursuing the dispute. The preparedness of a third party to provide financial backing may also provide a significant boost to the claimant's case.
On the other hand, a significant portion of the damages recovered by a party will need to be paid to the funder. It can also be costly to put together the pitch to the funder, which may not be successful. The funder may also demand some influence over the legal process, for example in relation to any settlement negotiations. There may also be disclosure requirements.
Third-party funding in Sweden
In Sweden, third-party funding is not currently subject to any specific regulations. However, the number of local actors in the third-party funding sector is steadily increasing. Given Sweden's position as a prominent international arbitration hub, commentators suggest that it is likely that such funding has long featured in arbitration seated in Sweden.
In relation to the disclosure of funders, in September 2019 the Arbitration Institute of the Stockholm Chamber of Commerce (SCC) released a policy to encourage the disclosure of third parties with an interest in the outcome of the dispute. This policy is designed to help preserve the impartiality and independence of arbitrators pursuant to Article 18 of the SCC Arbitration Rules, who need to be aware of any potential conflicts of interest that could affect the validity of the arbitration. However, as mentioned above, such disclosure may well be to the funded party's strategic advantage.
Final Comments
As the dust starts to settle, businesses are recalibrating and considering their options. In our view, third-party funding may provide a useful method for companies to pursue meritorious claims that may otherwise be considered too costly. Given the pandemic, this may be particularly relevant in large insurance claims or in cases where a supplier has failed to deliver goods or services. We expect continued growth in the third-party funding market in Sweden.
At Magnusson, we are well positioned to assist clients to approach local and international funders and with managing the dispute resolution process. We are also available to provide legal advice on how your business should manage any Covid-19 related issues in all legal areas, including corporate restructuring, labour law and insurance law, reviewing commercial contracts, analysing the consequences of cancelled events and advising how to best handle procurement in emergency situations, to help ensure that your business is well placed to survive these difficult times and to thrive once Covid-19 has been contained.
Contact me and learn more