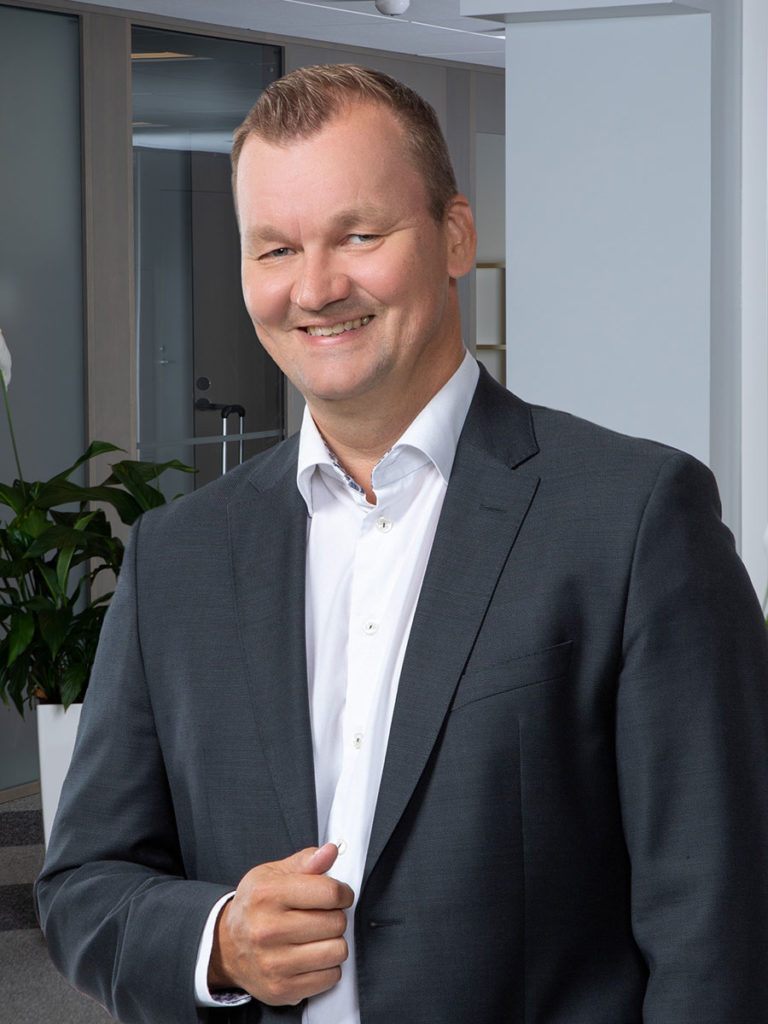 Tomi Merenheimo
Attorney-at-law / Managing Partner Finland / Chairman of Magnusson International, Finland
My service areas
Commercial
Corporate and M&A
Employment
Restructuring and Insolvency
Technology
Mobile
Email
See LinkedIn profile
Print
Summary
Tomi Merenheimo is the managing partner of Magnusson in Finland and the Chairman of Magnusson International.
He is a former managing director of a top 10 Finnish law firm and was previously Vice President of Legal Affairs and Investor Relations at a major Finnish-listed technology company and licensed telecommunications operator.
Tomi focuses on contract law, mergers and acquisitions, employment issues and technology. He has solid experience in leading transaction processes and the integration of acquired businesses, with experience of well over 300 M&A cases. Tomi's area of specialization is the management of cross-border transactions, typically including several jurisdictions. Tomi has many board positions in different industries and he is well known for his business-minded approach and skills to find alternatives and solutions in difficult situations.
Professional experience
Attorneys-at-Law Magnusson Ltd
Managing Partner: 2011 – to date
Magnusson International
Chairman of the Committee: 2018 – to date
Attorneys-at-Law Peltonen, Ruokonen & Itäinen Oy
Managing Director: 2009 – 2010
Digia Plc
General Counsel, Communications Director: 2002 – 2009
Konecranes Plc
Legal Counsel: 2002 – 2002
Financial Supervision Authority
Legal Counsel: 1998 – 1999
Education
Helsinki University, LL.M.: 1997
Bar admissions
Member of the Finnish Bar Association
Admitted in Finland as attorney-at-law
Languages
Positions of trust
Autosalpa Oy, board member: 2018 – to date
MT Mediateko Oy, Chairman of the Board: 2018 – to date
Lempea Oy, board member: 2018 – to date
Teknos Group Ltd, Chairman of the Board: 2017 – 2019
Teknos Group Ltd, board member: 2014 – 2019
Propentus Oy, board member: 2010 – 2017
Contribyte Oy, board member: 2011 – 2014
Avenir Fondbolag AB, board member: 2009 – 2011
Awards and rankings
The Legal 500 Europe, Middle East & Africa 2020
Finland: Commercial, Corporate and M&A
The Legal 500 Europe, Middle East & Africa 2019
Finland: Commercial, Corporate and M&A
The Legal 500 Europe, Middle East & Africa 2018
Finland: Commercial, Corporate and M&A
The Legal 500 Europe, Middle East & Africa 2016
Finland: Commercial, Corporate and M&A
The Legal 500 Europe, Middle East & Africa 2014
Finland: TMT